Web Design Tool box
24 Hour WordPress
Create a branded blog or website in 24 hours or less!! This is a product I created to give all those Do it yourselfers out there an option to those expensive website design options. I've been desining websites over at Staple Chasers for a while now and wanted to offer an affordable option to those who want a professional website or blog but don't want to crack open the piggy bank to get it! This course walks you through ever step of setting up a wordpress blog or website; from domain name registration, hosting, theme installation & customization, I even dive into how to create branded images for your new site. If you are interested in tackling your website on your own rather than paying a designer you owe to yourself to check this out!
Domain Registration
Godaddy and Namecheap are my go to domain registrars. However if you need hosting and a domain both it is super easy to use Bluehost's system, they give you domain name for free with your hosting account. Pretty sweet huh! However if you already have hosting I would go with namecheap.com or godaddy depending who has the best sales or deals that month. I have included some links to a couple posts on both
Website Hosting
I have used all of the big name hosting providers out there and I can say with confidence that Bluehost and Hostgator are by far the best.  Mostly for their customer service and ease of use.  I have tried some other hosting providers and even as a web designer I have struggled to find my way around the cpanel and backend of the hosting sites.  Below is a discount for hostgator just for you.  Make sure you put in the coupon code "1CENT".
WordPress Theme Frameworks
My web design company Staple Chasers switched to designing wordpress websites primarily with Genesis Framework. Why you might ask, that's simple. Genesis is by far the easist framework to learn and the easiste to teach and master in no time. We teach our clients how to master their new blog or website in a matter of minutes thanks to Genesis. If you are looking for a new wordpress theme or tired of trying to figure out your current theme you owe it to yourself to check out Genesis and all their child themes.
WordPress Themes
Looking for a new theme for your website or blog?? Look no further than right here. Obviously as you can tell from the above paragraph we are a big fan of Studiopress themes that run on the Genesis Framework. Actually my design company Staple Chasers is in the works of designin a couple custom Genesis Child themes as we speak. So definitely check out Studiopress first. Then make sure to take a look at our blog posts about single page wordpress themes, best wordpress ecommerce themes, and creative portfolio wordpress themes. If you are still looking for a few good ideas head over to ThemeForest.net. They have a great selection of WordPress Themes to choose from.
Social Media & Marketing
Mia Davies
Well if it wasn't for this woman I wouldn't be doing what I am doing today. I met her almost a year ago and had a 60 minute strategy session with her.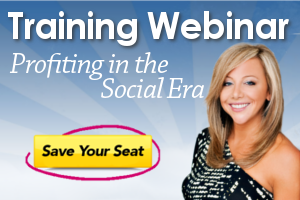 Luckily she was looking for a new web designer and well, the rest is history!! Mia has taught more than I could ever imagine about Marketing, social media, and Life. We are not in the days of Selling any more we are in the social era. Where being transparent and connecting with people is the new tune. Mia does an awesome job with this in her 90 Day Online Marketing Challenge
If you ever wanted to know what is working with social media or how to grow your audience online. Then you owe it yourself to check out Mia's free training she offers. It will give you a taste of how great her teachings are and open your eyes to the possibilites of living the life you love!!

SEO Toolbox
Keyword Research
This is by far one of the most used tools in my toolbox, Market Samurai.  It is super easy to find HOT keywords and create web pages or total websites around them to bring in passive income. I am currently working a mini series of videos to show you exactly how I use Market Samurai to create profitable websites everyday! Stay tuned!
Hittail – Hittail is another tool I use to track what keywords you are using to find my website. Simply put it shows you what people are searching for when they find your site, now tell me that this tool isn't helpful. You can then take the information and create blog posts around the terms people are already searching for!!
Scribe Seo – This tool is used during and before every blog post I put out.  With scribe I don't have to worry about all those quirky on page optimization techniques.  If I miss one it will simply tell me what I need to do to get my page score up.  Even better it compares how well your page score compares to your total site score, absolutely amazing!!  But if all of this is confusing you, then just headover to Scribe Content and check it out.